FPAM Reiterates its Dedication to Value Creation for its Invested Airport
31 May 2018
In late May 2018, Mike POON, Founder and Chairman of Friedmann Pacific Asset Management Limited ("FPAM") was appointed as a member of Supervisory Board of Toulouse- Blagnac Airport ("ATB"). While ATB embraced another year of robust results, Mike POON reiterates that FPAM is more than an investor in the aviation value chain, yet a proactive operator committed to adding value to its invested airports.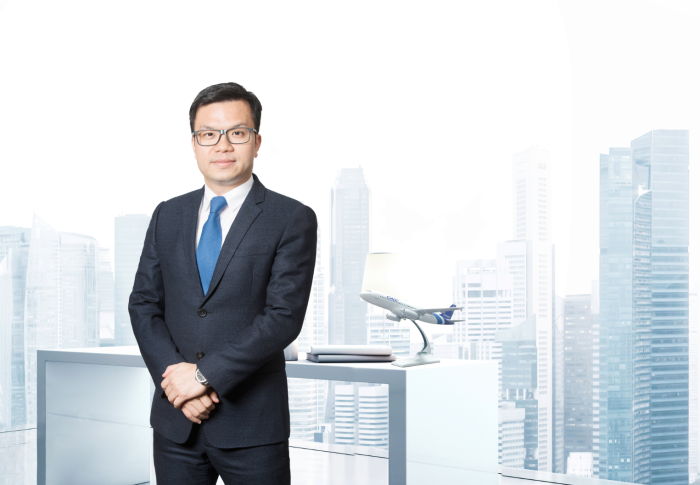 Mike POON
Talking about his appointment, Mike POON said, "It is my honour to be appointed as a member of the Supervisory Board and I am also particularly pleased to be working with a strong team. We are very pleased to see the successful transformation of ATB after our acquisition, which could not have been possible without the professionalism and expertise of the airport employees, management and board. We have delivered the initial commitment that we made to the airport."
FPAM, through its airport investment arm China Airport Synergy Investment Limited ("CASIL"), teamed up with Shandong High Speed Group to acquire 49.99% stake of the airport back in December 2014. Over the course of the past three years, the Chinese consortium worked together with other shareholders to improve the airport management and optimise its development planning. And the results are obvious.
Increased routes and airlines that increased the accessibility of Toulouse to the world
2017 was a record year for ATB in many ways, first marked by a sharp increase in air traffic, which exceeded the threshold of 9 million passengers in 2017, beating the previous estimation of 8.3 million. This represented a growth of 14.6%, the highest among all French airports in 2017. Such stunning growth was supported by increased routes and airlines. Flight portfolio has considerably widened with 36 new routes after acquisition. Route conversion with airport hubs, including Paris-Charles de Gaulle, Amsterdam Airport Schiphol and London Heathrow Airport, will help to open the global economic and tourism markets.
The strategy of positioning ATB as a vital actor on the French low-cost market has been rewarding. Driven by EasyJet, Ryanair and Volotea airlines, low cost chare grew once again in 2017, rising from 32.2% to 41% of the total traffic, tapping into the strong potential in the upward trend of low-cost traffic.
Infrastructure modernization that breathes new life to the airport
The traffic growth means airport infrastructure has to be adapted to offer the services an international clientele is entitled to expect. That is the policy FPAM has insisted since the acquisition, which will make Toulouse an industry standard bearer. Extension of Hall D is underway to create a larger and more welcoming hall that is expected to accommodate a passenger volume of 12 million. To keep up with the significant increase in low-cost traffic and meet the expectations of regional airlines, a jetty for Hall A is under construction. In the meanwhile, a 4-star hotel to be operated by branded NH Hotel group, directly connected to Hall A, will commence operation in 2018.
Greater passenger satisfaction that we value the most
While operational development is on the top of the agenda to the ATB management, it's passenger satisfaction that values the most. A single area for security checks, incorporating the latest technologies, with an aim to reduce passengers' time spent on security check. More appealing commercial offering and services to passengers are introduced, supported by a large shopping area and food court. ATB is also renovating the car park to create an enlarged and premium parking space to increase passenger convenience. ATB is ranked by Flight-Report as the most efficient airport of France in 2016 with regards to its access, service, cleanliness and fluidity. Another study led by the consumer union UFC-Que Choisir ranked ATB as the best French airport in the 3 to 15 million passenger category.
Enhanced connection between China and Toulouse that opens more win-win opportunities
With its Chinese background, FPAM is keen to promote the enhanced trade between France and China. FPAM has been lobbying authorities in china to open new routes to France. It facilitated the meeting between government representatives of Toulouse and Zhengzhou, China, which resulted in a letter of intention to cooperate on direct flights between the two cities. What's more exciting, Tianjin Airlines has already consented to flight connection between Toulouse and Tianjin. Mike POON said, "Before acquisition, only a small group of Chinese knew about Toulouse. I'm glad to see such amazing progress, and we hope a direct flight between Toulouse and China will happen in 2019."
Mike POON continued, "The pursuit of the development strategy is at the heart of our investment project. Since the acquisition, FPAM, together with other shareholders, have strived to optimize its development planning, with an aim of making ATB an added value for the region of Toulouse. We are proud that ATB has become an internationally recognized airport, a strong testimony that our strategic vision is right.
"Our investment in ATB is a long-term commitment. With my role in the Supervisory Board, I will make my utmost efforts to ensure what our strategic development plan will continue to be implemented as what we promised. I am excited about working with an experienced and passionate team who are united in their determination to make ATB a gateway of southwest France."